Quality
Hematology Vacutainer Tubes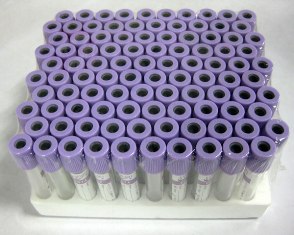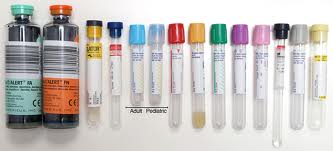 BD Vacutainer® -- The World's Most Trusted Brand of Specimen Collection Products
For more than 60 years, BD has advanced the science of specimen collection that has helped enable laboratory tests to become the foundation for 70 percent of all medical decisions.(1) Today, the gold standard in sample collection is the BD Vacutainer® product family, which America's leading hospitals rely upon to enhance sample quality and protect their nurses, phlebotomists and other caregivers from costly accidental needlestick injuries. These products, backed by unrivaled customer support and training, help hospitals everyday to enhance lab productivity and workflow by reducing retests, recollects and instrument downtime.
Quality
Clot Activator Vacutainer Tubes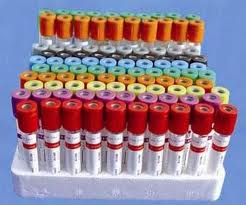 BD Vacutainer® Push Button Blood Collection Set
Split Second Protection
The BD Vacutainer® Push Button Collection Set is the only blood collection system with push-button technology. The BD Vacutainer® Push Button Collection Set offers split-second protection for that single moment which could potentially change your life. The push-button safety mechanism instantly helps protect you against needlestick injury. Its in-vein activation reduces risk of healthcare worker exposure to a contaminated needle, provides easy activation without patient discomfort, and is ideal for use in high-risk environments. The one-handed safety activation of the push button allows for activation of the safety mechanism while still attending to the patient/venipuncture site, and provides easier, safer blood collection for the healthcare worker, with no compromise to patient care.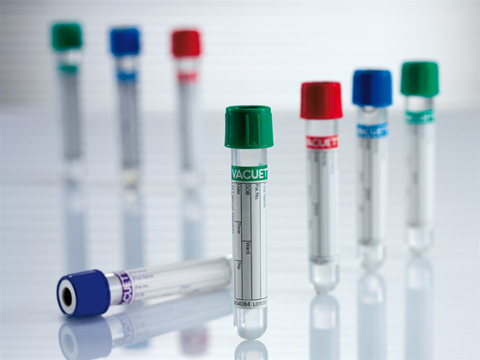 BD Vacutainer® Passive Shielding Blood Collection Needle

A New Generation of Safety

From BD, the leader in safety-engineered technology, the BD Vacutainer® Passive Shielding Blood Collection Needle is designed to provide the highest amount of protection against needlesticks during a blood draw. The needle's safety shield releases automatically upon insertion of the first tube, providing protection from the time the first tube is inserted through product disposal.




Helping to improve safety, reduce exposure and maximize OSHA compliance. BD Eclipse™ Needles provide immediate protection at the puncture site. It's a fact that 61% of injuries occur within seconds after a device is removed from the vein. The BD Eclipse™ Needle minimizes the risk by featuring immediate one-handed activation at the puncture site.

| | |
| --- | --- |
| | The BD Vacutainer® One Use Holder is a quality, low-cost single use holder that can help customers comply with OSHA regulations (Safety and Health Information Bulletin 10-15-03). This holder is compatible with BD Vacutainer® Eclipse™ Blood Collection Needles, BD Vacutainer® Safety-Lok™ Blood Collection Sets, BD Vacutainer® Push Button Blood Collection Sets, and the BD Vacutainer® Multiple Sample Luer Adapters. |