Quality Lab Supplies Diensten
Wat wij te bieden hebben is:
1. Kwaliteit supplies voor bloed- en urine afname.
We leveren alle soorten vacutainer bloedafname buizen, vacutainer naalden, Tourniquets (stuwbanden), alcohol pads, needle disposal containers, urine collection containers, stool collection containers, etc.
2. Allerlei soorten Rapid Tests
3. Het leveren van kwaliteit labinstrumenten (van kliene glucose meter tot laboratorium analyzers). We leveren kwaliteit analyzers in allerlei soorten naar behoefte en wel op maat. Scherpe prijzen op fabrieksgereficeerde en nieuwe analyzers.
4. Trainingen voor labpersoneel op gekochte analyzers.
Bij het leveren van het apparaat verzorgen wij een familiazation training, waarna de uitgebreide training in de USA volgt.
5. Service Contracten voor geleverende analyzers en andere apparatuur.
a. Full Service Contract: 100 % dekking van transport, arbeid en verblijfkosten van de engineer.
b. Shared Risk Service Contract: alleen arbeidkosten zijn zijn gedekt.
c. PM Service Contract: Monthly, bi-annual en annual services.

6. Training van labpersoneel op het gebied van:
a. Kwaliteitsmanagement
b. Pre-ISO inspectie
c. Opzetten van certificeringsmanagement
d. Het volledig opzetten van nieuwe laboratoria.
7. Opzetten van een geautomatiseerd voorraadbeheer systeem.
8. Onderhouden van kleine bloedsuiker meters. 9. Vrijblijvend Offerte van alle supplies en
equipment.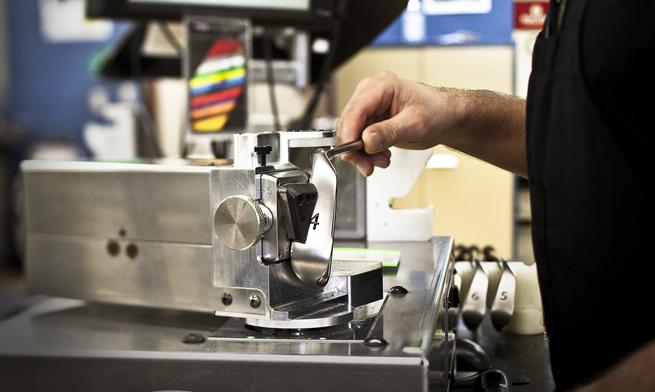 Quality Lab Supplies Lab Equipment Services
1. Service Contracts:
Quality Lab Supplies offers 3 levels of Service Contracts on your Laboratory Instrumentation:

a. Full Service Contract

b. Shared Risk Service Contract

c. PM Service Contract

Contact QLS Customer Service to request your service contract needs.


2. Ability to Recondition/Repair your Instrumentation:
Have you recently purchased an instrument through an online auction? Not sure if it is running up to specifications or even working? Let QLS recondition your instrument to like-new performance. We will replace all consumables, thoroughly clean, make any necessary repairs, and run full diagnostic testing to assure performance matches new specifications We are experts in legacy instrument support. Let us recondition your newly acquired instrument so you can run it with a peace of mind.

3. On-Site Repair:
QLS can repair your existing equipment at your facility. Minimize downtime by having one of our skilled engineers come to your site to repair your instrument. Most repairs take less than half of a day. We stock most parts and consumables so we can perform the repair in a timely manner.

4. Preventative Maintenance (PM):
Downtime is a huge concern in today's busy work environment. Let QLS keep your instrument up and running by preventing problems before they start. With QLS's professional PM, your instrument gets all consumables replaced, a thorough cleaning and even checkout documentation to ensure that it will deliver reliable results without failure.

5. Quality Assurance:
For our Analytical and Biotech customers , QLS can offer compliant instrument validation at 25 - 50% off manufacturer prices. We use fully traceable standards, calibrated measurement tools, approved procedures, trained engineers and thorough documentation. Our QLS teams take all the work out of your hands while keeping you fully compliant.

6. Training:
Either at a facility in the USA or yours, let one of QLS's Professional Service Engineers train you and your end-users. If you just bought a new instrument, hired new employees, or just want to learn how to run your current instrument more efficiently, one of QLS's expert engineers can deliver the training you need. Whatever your training needs are; basic hardware, software operation, maintenance, trouble-shooting, calibration or integration, we have the training option for you! Most training courses are between one and two days depending on your specific situation. We will tailor a training course to meet your needs. We offer also Lab Safety training, Pre- audit auditing and General Safety trainings.

7. Upgrades: We work with experts at legacy instrument support.
QLS can get your old equipment running on new operating systems. We can reconfigure systems with different inlets, detectors, rotors, computers, printers or whatever upgrade needs you have. QLS is an expert at assuring your equipment can deliver the results you want, whether it is a few years old or a couple decades old. We love legacy equipment! We believe in keeping equipment running as opposed to throwing them unnecessarily into a landfill. We keep legacy instruments performing at the same level as new.

8. Professional Remote Support:
Just need someone to offer some advice? If provided with the right parts and some professional guidance, can you do the work yourself? Then let QLS provide phone/email support for your engineer. At an affordable hourly rate, we will walk your engineers through troubleshooting and maintenance over the phone and through email. Because of the extensive experience of our professionally trained engineers, we are experts at remote support. For customers with the DIY mindset that want to save the cost of having an engineer on-site, QLS's remote support is the perfect option.

9. Application Support:
QLS offers full application support from simple method to full method development, as well as validation. We can choose columns, solvents, rotors, and reagents for you. Or we can help an entire lab with all methodology setup and validation. QLS will tailor an application support plan to help take the burden of developing and validating your methods out of your hands.